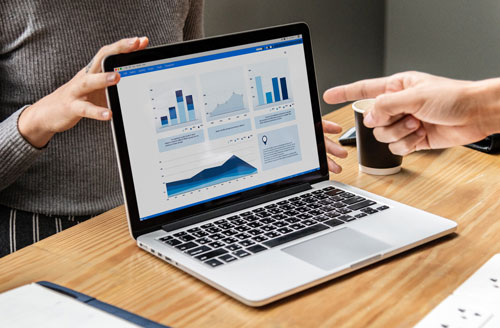 Cash Management: Should I be worried about it?
Walking out of a networking meeting recently, one of the participants came over and asked quietly if she could talk to me for a minute. I shared earlier in the meeting what my company did and I concluded that something I said had peaked her interest. We moved over to a corner of the room for privacy and she confided in me timidly, her concerns about her company's existence because she had only enough money to cover the current month's business expenses, and whether I could assist her to turnaround the stressful situation. She indicated she had been in business for several years and for the most part she was not paying herself a salary in order to keep the business afloat.
The story above is true and only one of many I hear frequently from working with small business owners. Interestingly enough, this comment normally does not come from entrepreneurs who are in the start-up phase but from those who have been in business for many years. What may have caused this situation I wondered? I concluded that somewhere along the way, the entrepreneur's focus on nurturing cash got lost in the daily hustle and bustle of running the business, or simply he lacked the skills needed to manage cash effectively.
In business, we hear frequently "cash is king," but experience shows that many entrepreneurs do not fully grasp the importance of the phrase for a business' survival, how it drives a business' profitability, and the necessary skill set it requires to manage well, particularly in today's volatile cash management arena.
The American Institute of Certified Public Accountants (AICPA) guide states that effective cash management can greatly help an entrepreneur improve their use and control of one of their most important assets, their money. The AICPA continues that cash management involves planning, invoicing, receiving, controlling, monitoring, transferring, negotiating, disbursing, borrowing, and investing funds. It elaborates that cash management goals are to control operating costs, maximize cash inflow, minimize cash outflow, optimize borrowing terms, and maximize yield on idle cash. Therefore, an effective cash management program will improve liquidity, reduce costs, and increase profits.
When the cash management function is looked at in this formalized way, one begin to realize that whoever is managing it will need multiple skill sets, and if such is not available internally then seeking external expertise to adequately manage this organization's vital function should be considered. Contact us at D.L. Hulse Consulting, LLC to find out how we can help you with your cash management needs.